Studor Limited
Studor Limited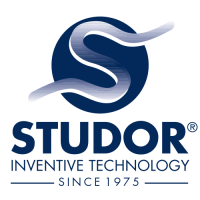 About Studor
Founded in 1975, Studor remains the only specialist manufacturer of products dedicated solely to drainage ventilation and drainage pressure fluctuation. It is nearly 40 years since we were first represented at a W062 Symposium. Ongoing research and development is essential to ensure that products and solutions offered meet the highest of international standards/approvals and evolve with the challenges of modern day construction methods. Throughout our history we have worked closely with universities from around the world, providing scientific validation that the Studor System really does protect against the negative and positive pressures in the system – providing full protection to the water trap seals.
Social programme 'Farewell dinner'
Farewell dinner powered by Studor
Friday 25th of August 18.15-22.15 hours

We will have dinner at restaurant d'Hoop op de Swarte Walvis.
Programme
18.15 Arrival restaurant
22.15 Departure restaurant